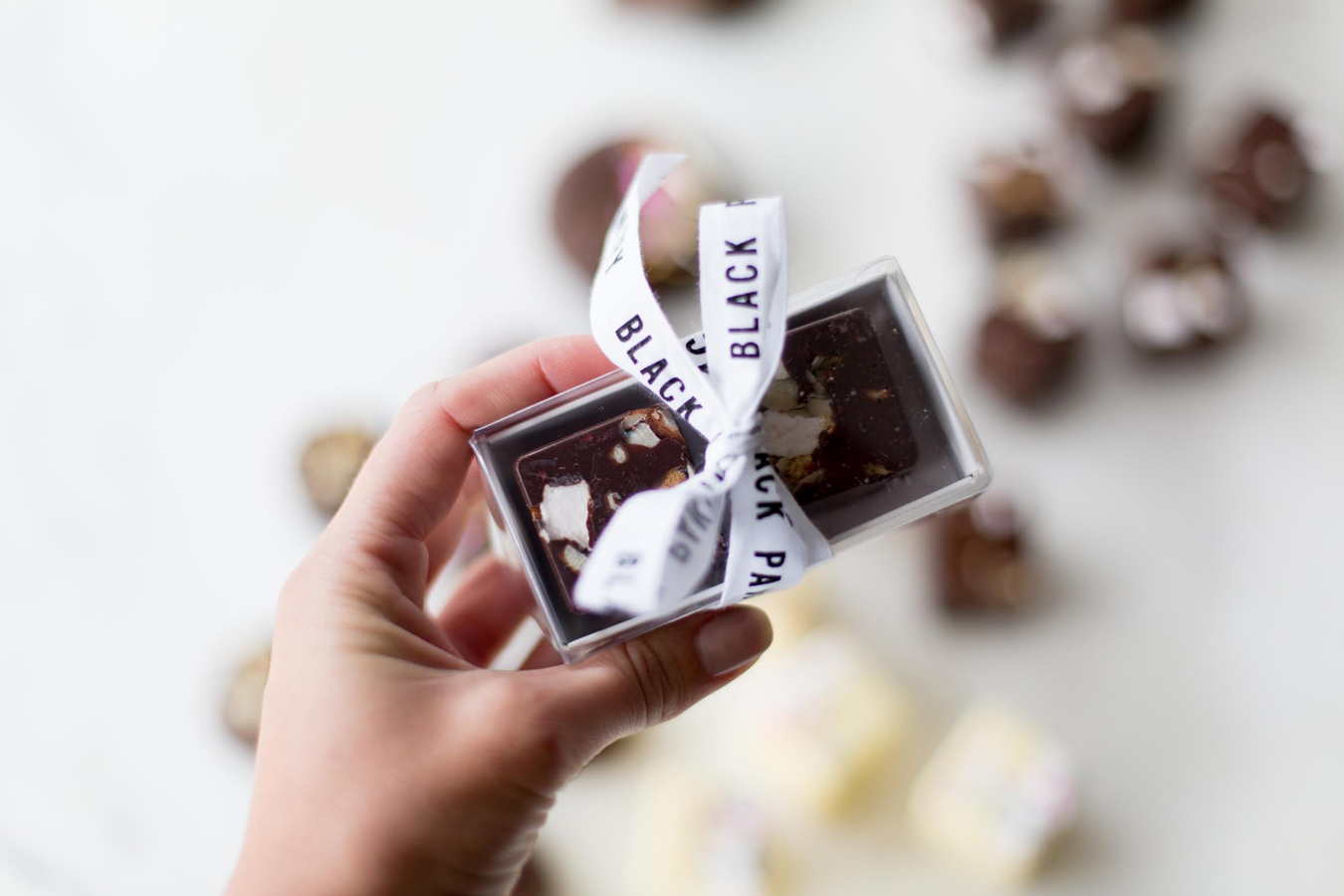 Love, sweet love!
Wedding favours come as a sweet set of two handmade marshmallows individually wrapped in our signature style.
Choose any of our marshmallow flavour/s from our menu, or we can make one just for you.
Printed with a Black Pantry salutation or we can print your own message and/or your guests' names.
2 Pack Marshmallow $5
Single Serve Smores $9
2 Pack Rocky Road in gift box $6
DARK
Dark salted caramel marshmallow, almond, cocconut and sea salt
WHITE
White chocolate, rose marshmallow, turkish delight and pistachio
COOKIES & CREAM
White and dark chocolate, vanilla marshmallow
2 Pack Mini 'Wagon Wheel' $6
DARK
Salted caramel, dark chocolate, vanilla bean marshmallow
WHITE
Dark chocolate, raspberry jam, vanilla bean marshmallow, freeze dried raspberries
Custom Swing Tag $1
Custom Sticker $1
Smores bar or sweet table POA
Standard available flavours
Rosewater
Orange Blossom
Vanilla Bean
Vanilla BerrySalted CaramelSnickers
OreoMusk
Liquorice

Turn Around
Turn around time is 1-2 weeks from placing your order.
Delivery
Pick up is available from Narrabeen, Northern Beaches or we can ship Australia wide.
To order or enquire
Please email us with:
Wedding date Delivery address Confirmed numbers Flavour choice